Whales' Ambra Token
Each whale produces Ambra, a very useful token that you can save or spend on Ton Whales goodies.
Getting Ambra is easy
You will need an NFT whale to get the token. Whales will throw up a token at random - the rarer the whale, the higher the chance of getting a token. The main condition is that the whale must not be on sale.
How much is Ambra?
We decided to put all the funds from our treasure wallet into the most profitable staking pool and distribute all the proceeds to the whale holders in the form of an Ambra token every month. This way we will limit the number of tokens we give out and make them valuable.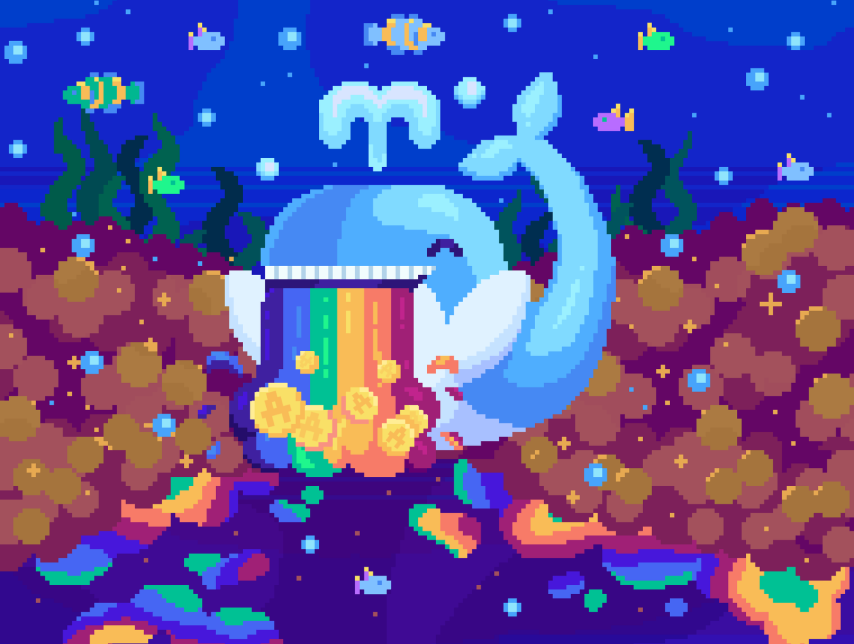 The most useful token
Whales Store
🚘 You can buy any item, whether it's a T-shirt or a new Tesla, and pay for it in full with the token.
Rating exchange
🚀 A token can be exchanged for a rating to gain access to the most profitable Team staking pool.
Token Games
🎲 With token you can play dice and other games in our game chat.